What is a SoulCollage® Workshop?
A SoulCollage® workshop:
Is facilitated by a trained SoulCollage® Facilitator.
Follows the "Principles of SoulCollage®."
Provides an environment that supports creativity, self-esteem, and cooperation, rather than competition.
Provides as safe as possible an environment for people to freely explore and express themselves.
What will you gain from a SoulCollage® workshop?
At a SoulCollage® workshop, thanks to intuitive use of images, direct activation of the right brain hemisphere and self-reflective questions you will learn:
How easily make and consult your own SoulCollage® cards.
How to work with the archetypes and different aspects of your personality and notice those currently most active in your life.
How to let your inner wisdom bubble up to answer your deepest questions.
How to start trusting your intuition and start relying on yourself.
How to discover your inner guides and challengers.
How to experience more clarity regarding your relationships, career and life purpose.
How to look from a different perspective at your present situation and surprise yourself with the wisdom of your own inner voice.
How to give yourself advice regarding your own goals, attitude changes or behaviour patterns.
You will get support from a like-minded group of people in self-discovery, self-transformation and growth. You will have a deep conversation with your Soul about your life, challenges, passions and destiny.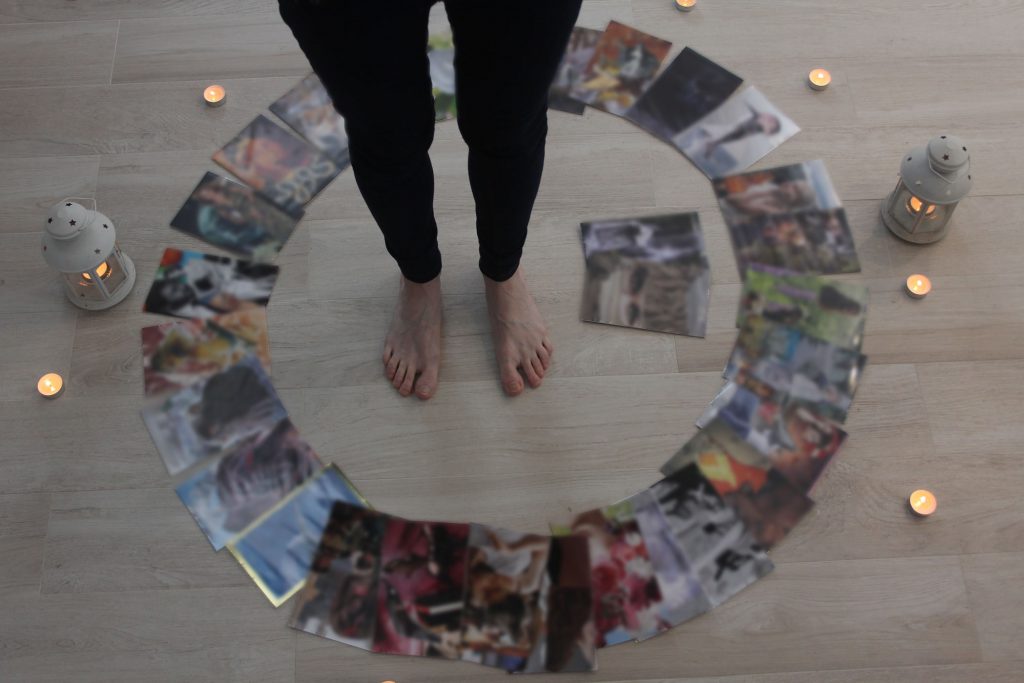 Is SoulCollage® therapy?
SoulCollage® is a highly therapeutic tool, which, however, is not in itself a therapy.
Although the founder of the method Seena B. Frost, M.A., M.Div. (1932-2016) was a Jungian therapist and developed SoulCollage® for the needs of the psychotherapy groups she led, the trained SoulCollage® facilitators do not need to be therapists to support others in their use of the SoulCollage® process for creative self-expression.
How does C.G. Jung's "Larger Story" relate to SoulCollage®?
When we work with our SoulCollage® deck we are able to see our personal story (Jung referred to this as our "local story".). We are also able to begin to see how our own "local story" weaves into the "Larger Story" which connects us to all humankind as we make our unique contribution.
Upcoming SoulCollage® workshops in Poland
Get closer to yourself with SoulCollage®! – Discover Your Wisdom. Change Your World.™ –  workshop is held once a month and gives you first hand experience of the healing effects of making and reading your own collaged cards. Sign up here!
*this workshop provides a necessary introduction to all the other SoulCollage® workshops led by facilitator Karolina Barwicz.