SoulCollage® – tool for personal and global transformation.
When surfing the waves of life let Soulcollage® become your best friend. Make it part of your life and you will keep gaining strength through listening to your authentic voice. Bit by bit, you will no longer strive for approval from outside and start feeling comfortable with "who You are". You will find a true freedom.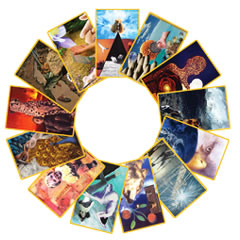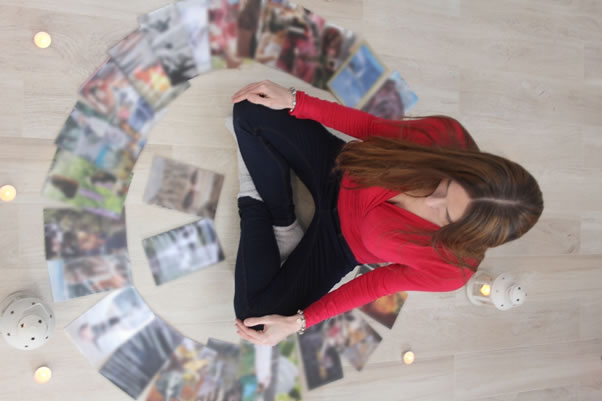 What is SoulCollage®?
SoulCollage® is a transformative practice, that develops creativity and intuition, encourages self-discovery, and provides personal guidance.
SoulCollage® helps empower increasing numbers of people throughout the world to use their own intuition to guide their own lives and find their unique role(s) contributing to collective humanity.
What does it consist of?
SoulCollage® – the 'collage' of your soul – consists of creating intuitive collaged cards from found images and consulting them for self-discovery.
The method of creating intuitive cards, developed by Seena B. Frost M.A., M.Div. (1932-2016) for the needs of her psychotherapy groups in the late 1980s, quickly revealed the astonishing transformational possibilities.
With SoulCollage®, by making our own decks of collaged cards for personal use, in a simple and creative way, we explore and express ourselves, discover our unique inner/outer guides and challengers, and access our own wisdom to answer our life questions.
What is the intention or purpose of SoulCollage®?
Discover Your Wisdom. Change Your World.™
The intention of SoulCollage® is to offer a flexible, creative and accessible tool that can be used as a practice for exploring, healing, and empowering personal and collective evolution, so that each one of us can manifest our SoulEssence (our unique potential) locally and globally in increasingly balanced, compassionate, and joy-filled forms.
For who is SoulCollage®?
SoulCollage® is for everyone because it meets people wherever they are on this journey called life! No one has to be an artist in order to make SoulCollage® cards and have the satisfaction of meaningful creativity. Anyone is able to make small, personal works of art and use them to answer their own life's questions.
How can I learn more about how to do SoulCollage®?
Sign up for one of the workshops held by a trained SoulCollage® Facilitator in which you can experience making and reading your own cards in community.
Read the book SoulCollage® Evolving by Seena Frost. Polish translation available here….
Visit www.soulcollage.com
There are online classes including the "Fundamentals of SoulCollage®" and many other topics.